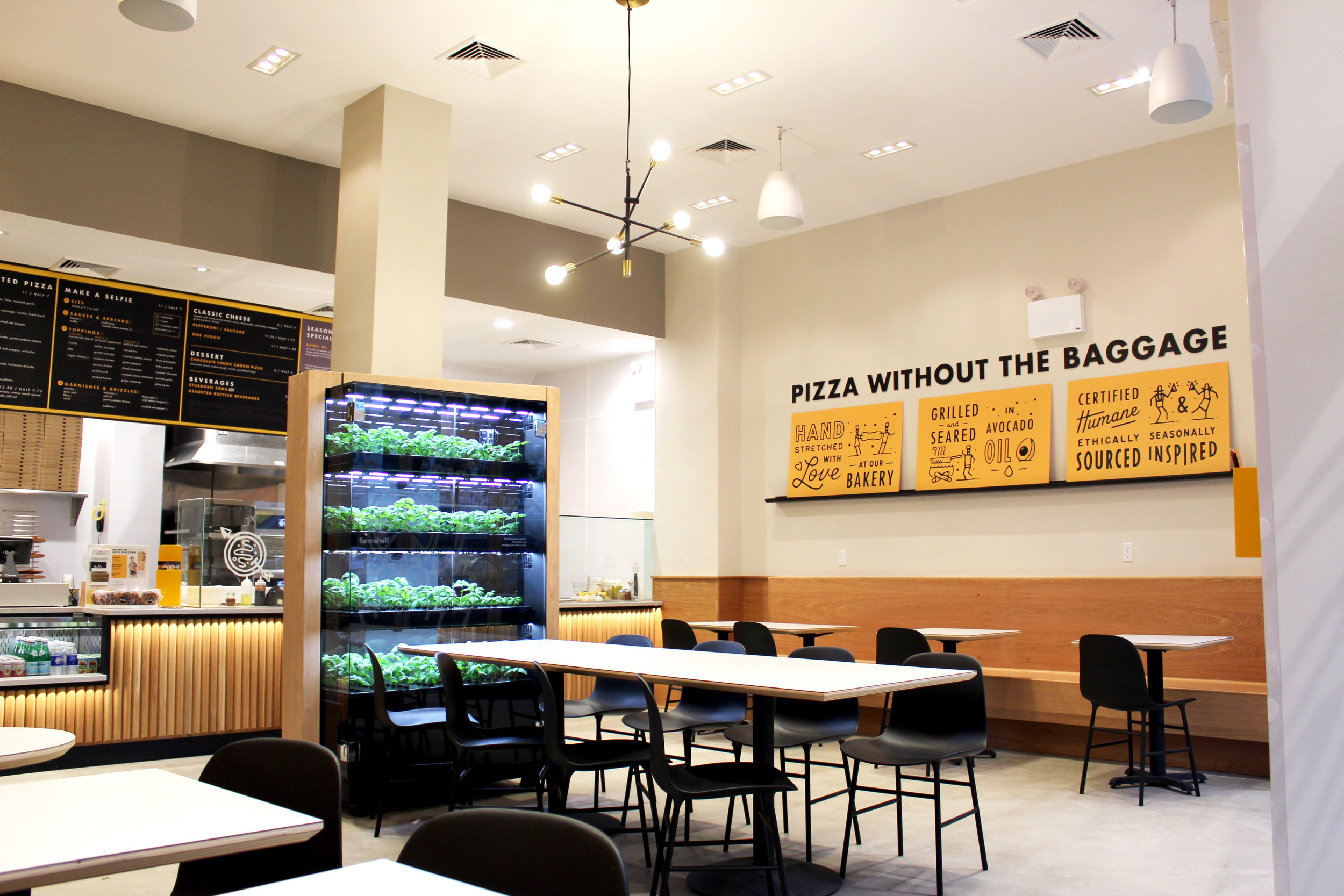 Oath Pizza approached Revamp with expansion plans and the need for store interiors that would accurately match their brand. Their four existing stores were popular, but their rustic modern look did not reflect Oath's unique products or spirit.
Inspired by Oath's pizza itself, Revamp developed a warm modern look, keeping the concepts of freshness and tactility in mind. Curved-edge millwork, round oversized dowels, and textured wall tiles elevate the new interiors beyond a traditional fast casual eatery.
In the course of 2 years, Oath's revamped design has been built out in 8 new shops in Boston, DC, New York, and Philadelphia. Addditionally, through Oath's partnership with Aramark, over 30 in-line and kit Oath locations have opened in universities and corporate dining halls throughout the US.